Welcome to Hear His Voice Uganda Rehabilitation Services
At Hear His Voice Uganda, we are dedicated to promoting and providing comprehensive rehabilitation services to individuals with hearing loss and their families. Led by Mrs. Justine Lubanga, the Director of  Reahabilition at HHVU, we understand the significant impact that deafness can have on the lives of children, parents, families, and our mission is to empower them to overcome communication barriers and lead fulfilling lives.
Our Rehabilitation includes;
Audiology Services:
Our audiology services are the foundation of our rehabilitation program. We provide thorough hearing screening and assessment to accurately diagnose the degree and type of hearing loss. Armed with this knowledge, we tailor individualized treatment plans to address each person's unique needs.
One of our flagship programs is Auditory-Verbal Therapy (AVT). AVT is a specialized approach that focuses on developing listening and spoken language skills. Our team of experienced and certified auditory therapists work closely with families, especially those using cochlear implants and hearing aids, to guide them through the AVT sessions. By using the latest techniques and technology, we help our clients unlock the full potential of their hearing devices, facilitating improved communication and language development.
Cochlear Implant Mapping, Troubleshooting, and Programming: Our team of experts specializes in cochlear implant services, including mapping, troubleshooting, and programming. We work closely with individuals who have cochlear implants to optimize their device settings and ensure the best possible hearing outcomes. Through regular follow-up appointments, we provide ongoing support and adjustments to maximize speech perception and overall hearing experience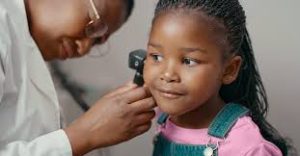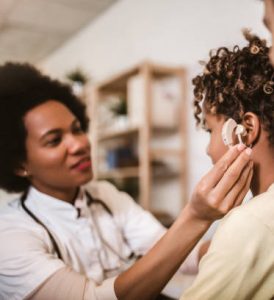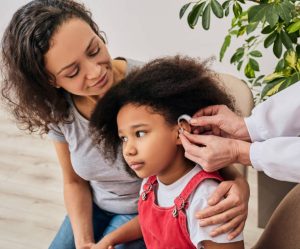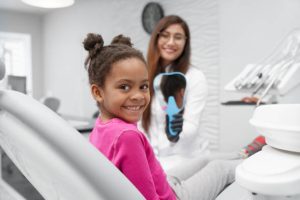 Speech and Language Therapy
For children with hearing loss, communication can present unique challenges. Our one-on-one speech therapy sessions are tailored to meet each child's specific needs. Through these personalized sessions, we focus on improving articulation, language comprehension, and expressive language skills.
We firmly believe that hearing aids and cochlear implants are crucial links to the hearing-speaking world. As such, we promote aural-oral communication, ensuring that sign language and other visual methods of intervention are not used in our speech therapy sessions. This approach encourages our clients to maximize their hearing potential and engage effectively in verbal communication.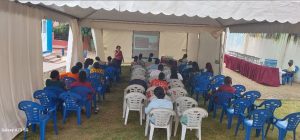 Early Learning and Intervention
We recognize the importance of early intervention in facilitating successful outcomes for children with hearing loss. Our early learning and intervention program is designed for children aged 3 and above. We provide a nurturing and stimulating environment that prepares them to interact and integrate academically and socially.
Through engaging activities and play-based learning, we aim to foster language development, cognitive skills, and social interaction. Our team of educators and therapists work together to create an inclusive and supportive space where children can grow and thrive.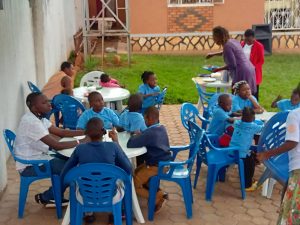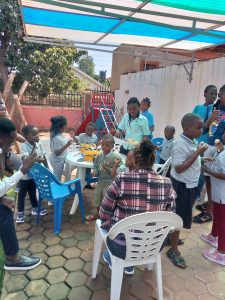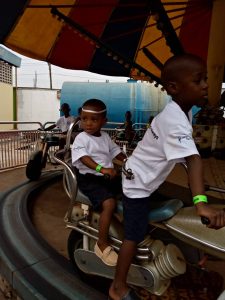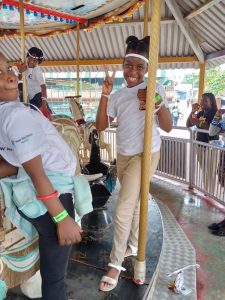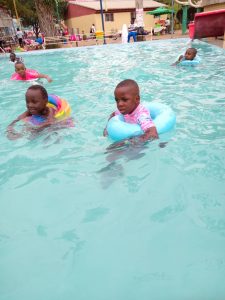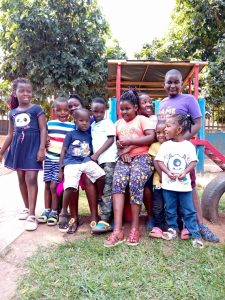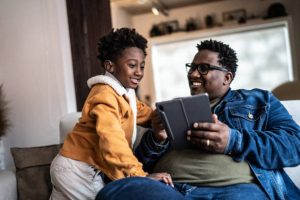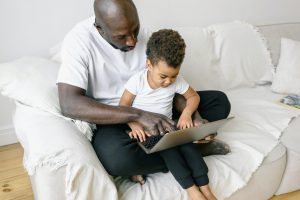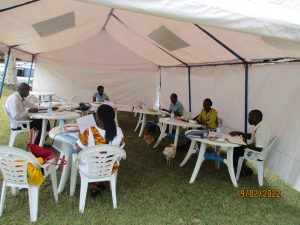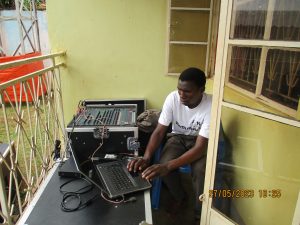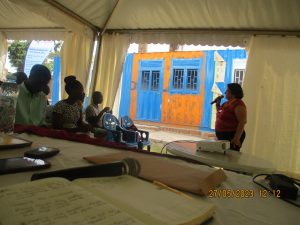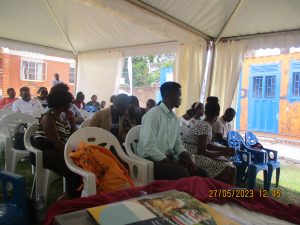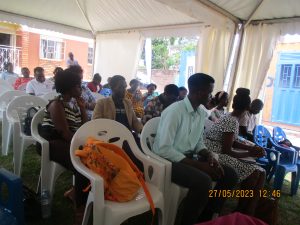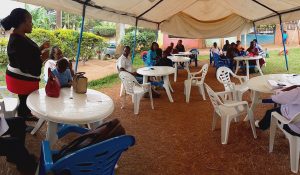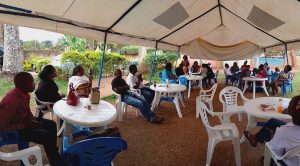 Our team consists of dedicated teachers, speech therapists, counselors, and experts in the field of hearing loss. Each member is passionate about supporting children with hearing disabilities and ensuring they receive the specialized attention they need to thrive academically, socially, and emotionally. We stay updated with the latest research and best practices in the field to provide the highest quality services.
One of the cornerstones of our program is our trained teachers who have expertise in working with children with hearing loss. They create a safe and inclusive learning environment where children can engage in activities that promote language development, cognitive skills, and social interactions. Our teachers employ various teaching strategies, including sign language, lip-reading, and auditory training, to cater to the unique needs of each child.
Capacity Building
At Hear His Voice Uganda, we understand the significance of continuous learning and professional development. Our capacity-building initiatives include various trainings, exchanges, learning sessions, and internships. We collaborate with professionals, educators, and caregivers to enhance their understanding of hearing loss and rehabilitation techniques.
Through these programs, we not only equip individuals with the necessary skills and knowledge but also promote a broader awareness and acceptance of individuals with hearing loss within the community.
We are committed to transforming lives through our comprehensive rehabilitation services. Our dedicated team, state-of-the-art facilities, and evidence-based approaches ensure that each individual with hearing loss receives the highest standard of care. We invite you to join us on this journey of empowerment and inclusion. Together, we can create a world where every voice is heard.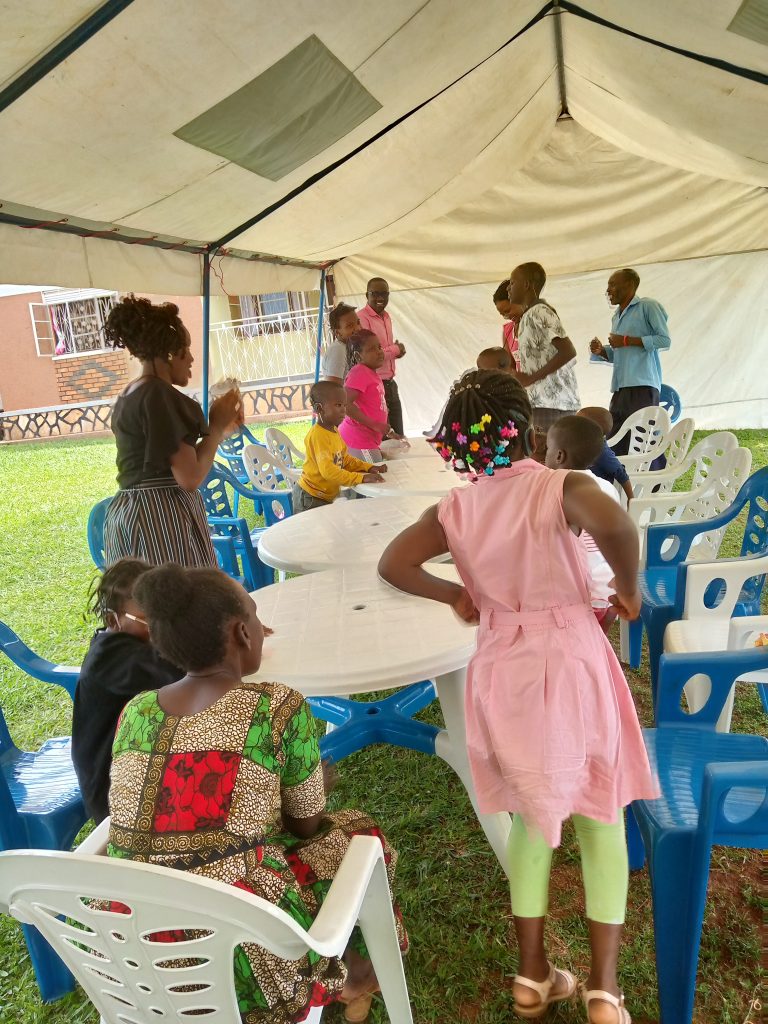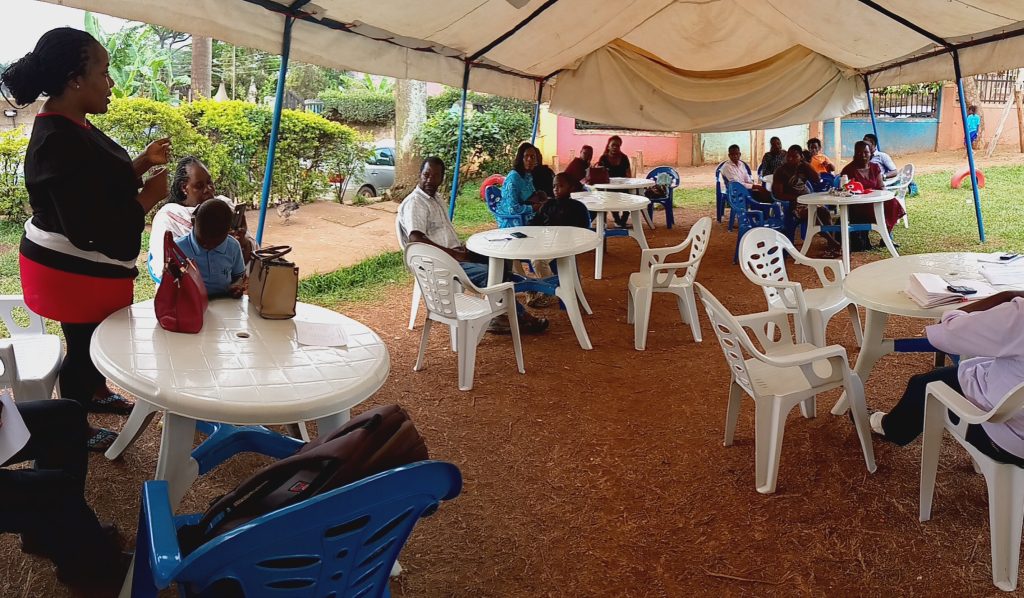 Parent Infant Program (PIP): Empowering Parents to Embrace and Communicate with Their Deaf Children
Hear His Voice Uganda's Parent Infant Program (PIP) is a groundbreaking rehabilitation program that seeks to empower parents with the necessary tools and knowledge to effectively communicate and engage with their children aged 0-3 years who are diagnosed with hearing loss. By fostering a supportive and nurturing environment, PIP enables parents to play a pivotal role in their child's development, facilitating their language acquisition and overall growth.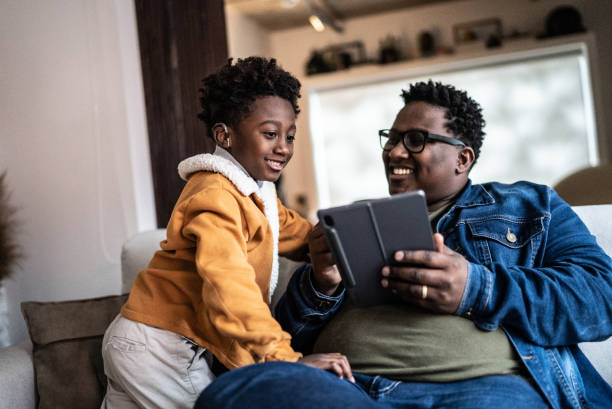 Why Choose Hear His Voice Uganda Rehabilitation Services?
Experienced Team: Our dedicated team of professionals consists of certified auditory therapists, audiologists, and experts in cochlear implant services. We bring years of experience and expertise to every interaction, ensuring personalized care and exceptional outcomes.

Comprehensive Approach: We believe in a holistic approach to rehabilitation, addressing not only the technical aspects of hearing loss but also the emotional and social challenges that individuals and families may face. Our services are tailored to meet the unique needs of each individual, promoting overall well-being and independence.

Cutting-Edge Technology: We stay up to date with the latest advancements in audiology and cochlear implant technology. By utilizing state-of-the-art equipment and evidence-based practices, we strive to provide the highest quality care and achieve the best possible outcomes for our clients.

Family-Centered Care: We recognize the vital role of families in the rehabilitation process. We actively involve parents and caregivers in therapy sessions and provide guidance and support to empower them in facilitating their child's communication development.
At Hear His Voice Uganda, we are committed to making a difference in the lives of individuals with hearing loss. Through our rehabilitation services, we aim to empower them to reach their full potential and participate fully in their communities. Contact us today to learn more about how we can support you or your loved one on the journey to better hearing and communication.
Most frequently asked questions and answers
A soon as possible.
For infants , whose hearing loss is diagonised  by three months after birth and rehabilitation started by six  months of age, it is possible to develop speech and language similar to those with normal hearing.
Any delay will affect the speech and hearing of your child.
Have your child's ear and hearing tested at the nearest health care center or clinic. Usually ENT doctors and audiologists can check ears and hearing. If you are not sure where to go, ask a local health worker or doctor for guidance.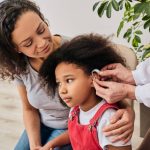 Hearing can tested at all ages. New born babies can be tested within a few days of birth. Children up to the age of 5 years can have their hearing checked using;
Otoacoustic Emission (OAE)
Audiotory Brainstem response testing (ABR)
Behaviour observation audiometry (BOA)
In children over the age five, hearing can be checked using a pure tone audiometry test.
Make sure that when you are speaking to your child you;
Face him/her
are in a well lit house so that the child can see your lips and expressions
keep the background noise low or move to a quiet place
speak clearly and slowly
do not shout