Hear His Voice Uganda (HHV) is a registered Not for Profit Organization committed to making a positive difference in the lives of children with hearing impairments and their families. We are officially registered with the Uganda Registration Service Bureau under registration number No: 80020000155805 and with the NGO bureau under registration number 2249, holding permit number 2919.
Origins
The origins of Hear His Voice Uganda (HHVU) can be traced back to a deeply personal journey experienced by the Mukaaya family. It all began when Elaine Asaba'awebwa, the daughter of Mr and Mrs.  Mukaaya, faced hearing impairment due to complications at birth and excessive medication. In search of specialized treatment for their daughter, the family traveled to the United States of America.
During their time in the USA, Elaine underwent numerous tests and procedures. The turning point came when the first implant was switched on, enabling her to hear. By 2012, a second implant had been successfully installed and was functioning well. This transformative experience deeply impacted Mr. Eddie Mukaaya. ( Read Elaine's story here)
Inspired by the progress and transformation his daughter had undergone, Mr. Eddie Mukaaya decided to return to Uganda with a mission. He was driven by a desire to raise awareness about children with hearing loss, hearing impairment, and deafness. Moreover, he aimed to offer support and assistance to parents and families who were going through similar challenges.
Thus, from this personal journey, Hear His Voice Uganda (HHVU) was born. It emerged as a platform dedicated to spreading awareness, providing resources, and advocating for children with hearing difficulties and their families. The organization aims to bridge the gap in understanding, promote early intervention, and empower individuals to embrace and support children with hearing impairments in Uganda.
Early Days
Our journey began in August 2016 with the purpose of mobilizing and supporting families, parents, and caregivers of hearing-impaired children. We recognized the importance of utilizing hearing technology, such as hearing aids and Cochlear implants, to enhance the lives of these children. This initial endeavor led to the establishment of a strong Parents group, which has since become the driving force behind our family support and advocacy programs at Hear His Voice Uganda.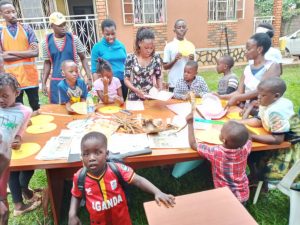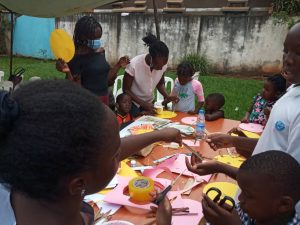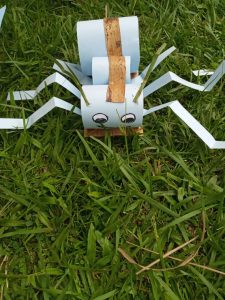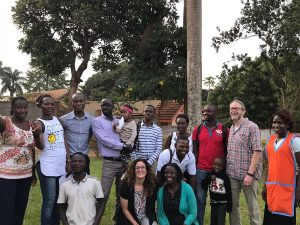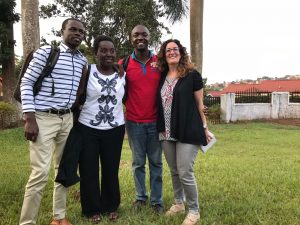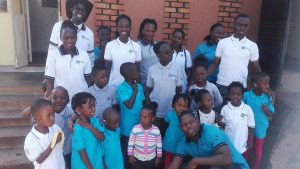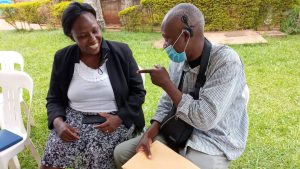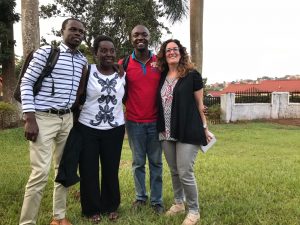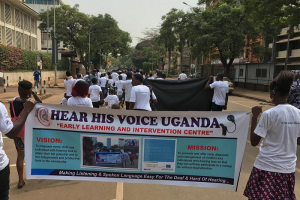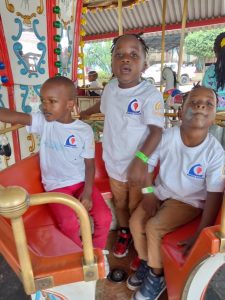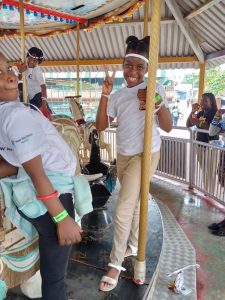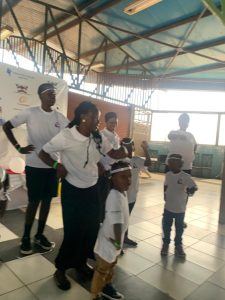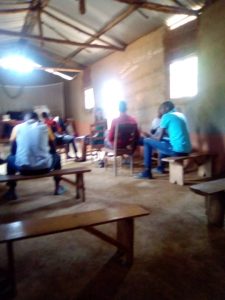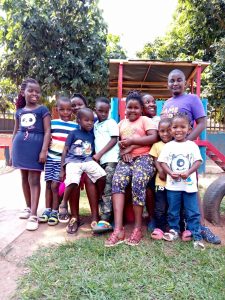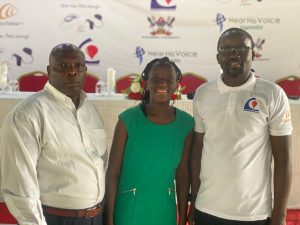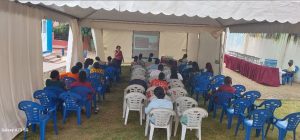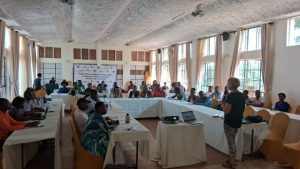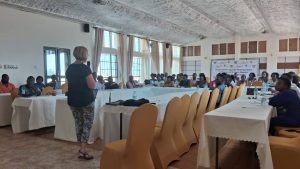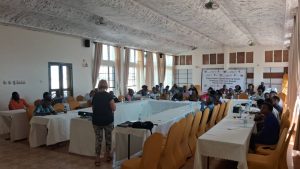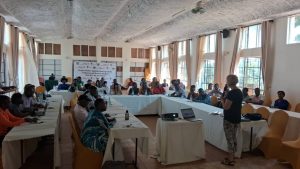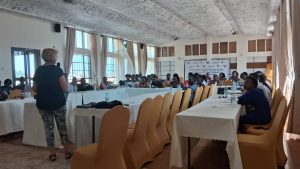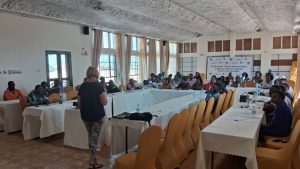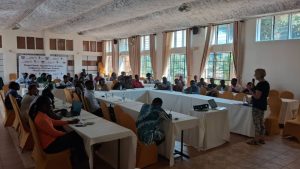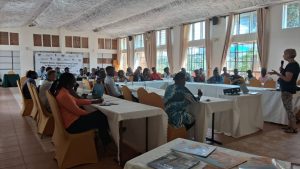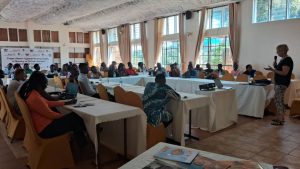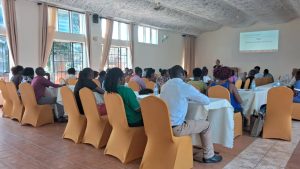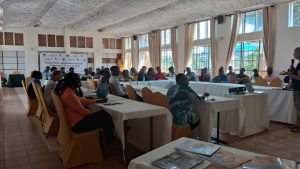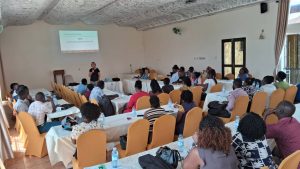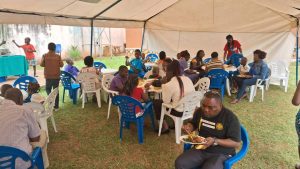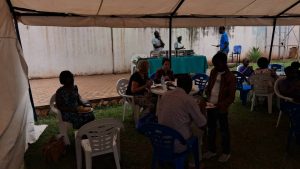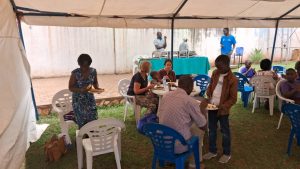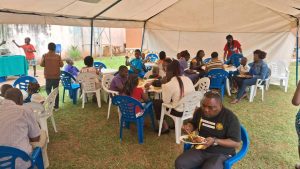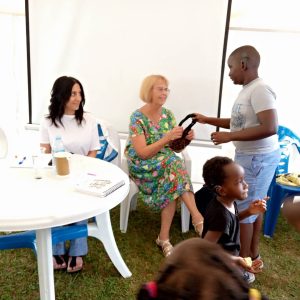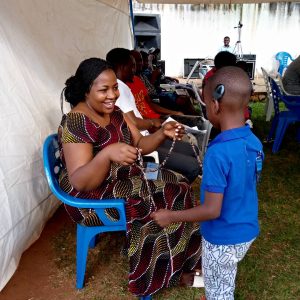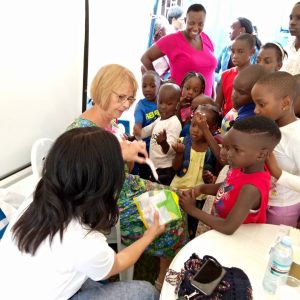 Parents Support
Our dedicated Parents group convenes on a monthly basis, providing a platform for fellowship, family support, and training in various areas related to hearing loss. During these gatherings, families receive the necessary guidance and knowledge to navigate the challenges associated with hearing impairments. We firmly believe that by equipping families with information, resources, and emotional support, we can empower them to create nurturing environments for their children.
At Hear His Voice Uganda, we strive to create a sense of community among these families, fostering a supportive network where experiences can be shared and valuable friendships can be formed. Our comprehensive training sessions cover a wide range of topics, including understanding hearing loss, communication techniques, and accessing educational resources. We are committed to ensuring that families have the tools and knowledge they need to advocate for their children's rights and secure the best possible opportunities for their future.
Through our collaborative efforts with families, professionals, and stakeholders, Hear His Voice Uganda aims to raise awareness about hearing impairments and advocate for inclusive policies and practices. We firmly believe that every child, regardless of their hearing abilities, deserves equal opportunities for growth and development. By actively engaging in research, policy advocacy, and community partnerships, we are working towards a society where hearing-impaired children can thrive and fulfill their potential.
Join us in our mission to give every child with a hearing impairment a voice and a chance to be heard. Together, we can create a brighter future for these children and their families.
Mission
Hear His Voice Uganda exists "to promote and offer early diagnosis and management of hearing loss among children and individuals so that they can actively participate in a normal life without stigma."
Vision
The vision of Hear His Voice Uganda is "to empower every child and individual with hearing loss to attain their full potential to live independent and productive lives in their homes and the community.
Hear His Voice Uganda is a transformative organization dedicated to improving the lives of children and families in Uganda. They provide a comprehensive range of services designed to uplift communities and offer vital support to those in need. Their services include Early Learning & Intervention, Rehabilitation, Parent & Family Support, and research advocacy & policy documentation. Through innovative approaches and a deep commitment to making a positive impact, they empower children, assist individuals with disabilities, strengthen families, and advocate for evidence-based policies that create lasting change.
Meet the passionate team at Hear His Voice Uganda, dedicated to transforming the lives of children with hearing impairments and their families.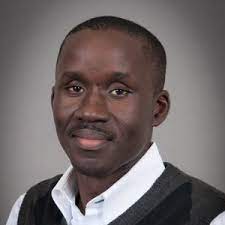 Eddie Mukaaya
Founder & Team Leader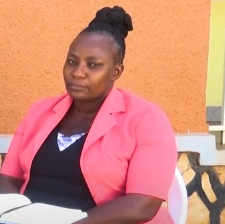 Justine Lubanga
DIrector rehabilitation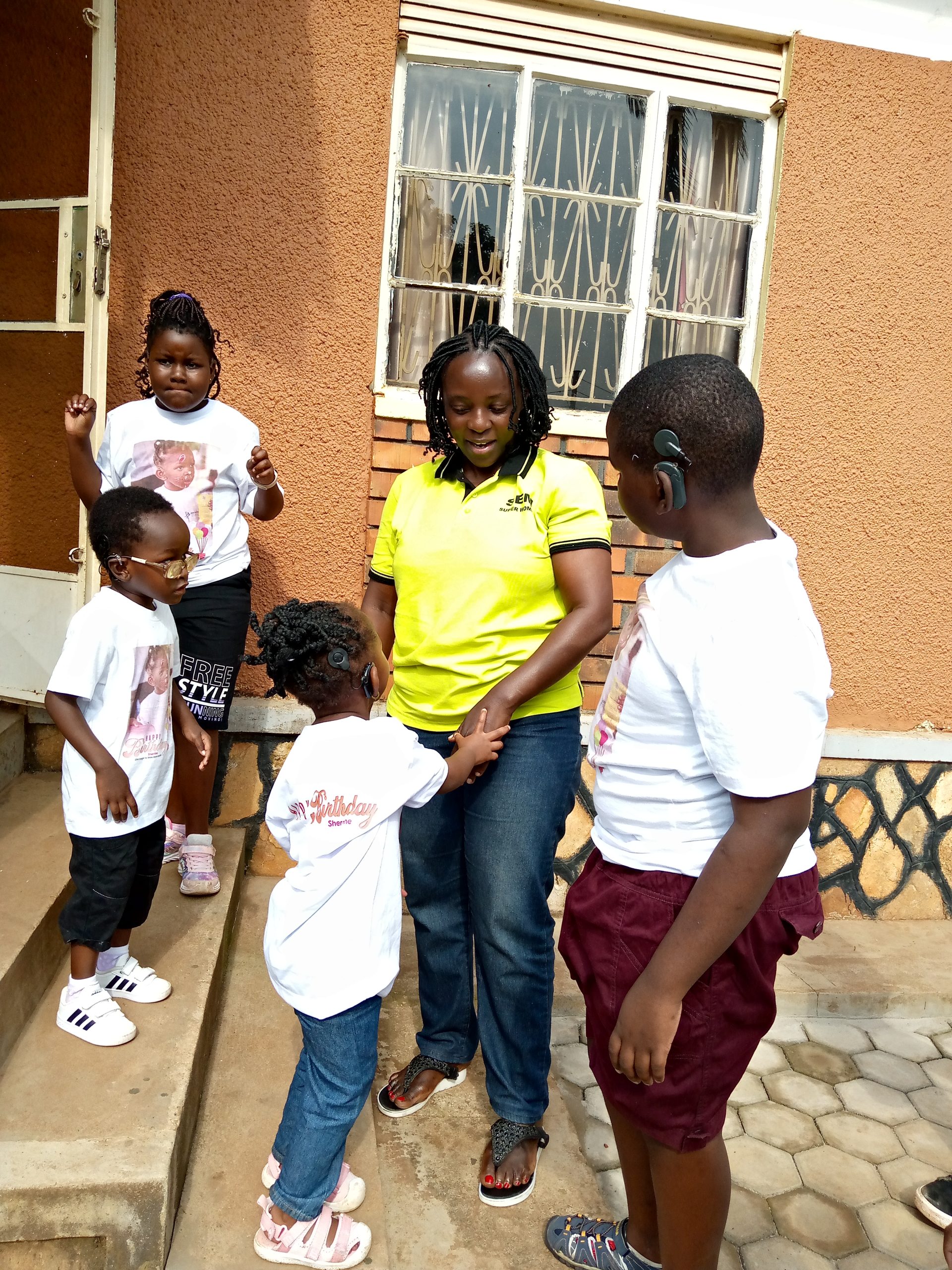 Edith Mukaaya
Director Parents Support/ Counselling & Director Finance and Administration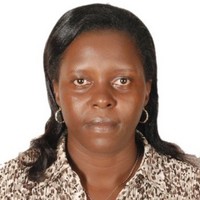 Dr. Barbara Nerima Paito
We invite you to reach out and contact us at Hear His Voice Uganda, as together we can make a difference in the lives of children with hearing impairments and their families.